An American in Kelowna – Dr. Joy to the World of Branding
An American in Kelowna – Dr. Joy to the World of Branding
For me, it had been a long, long time since I had a chance to have a cordial conversation with a tenured full professor on a bustling college campus.
That all changed with a December finals-week meeting with Dr. Annamma Joy. Born in India, this Canadian citizen is a Professor of Marketing and Faculty Research Coordinator in the Faculty of Management at the University of British Columbia Okanagan (UBCO). She's a self-described "globetrotter" who has lived and taught in eastern and western Canada.
Dr. Joy's teaching credentials were built via an impressive academic roadmap: a Ph.D. and Master's Degree from UBC (Vancouver), an M.B.A. from Concordia University (Montreal), and a B.A. from the University of Madras (southern India).
She has been a visiting scholar at the Hong Kong University of Science and Technology; Hong Kong Polytechnic University, China-Europe International Business School; Lingnan University in Hong Kong; SDA Bocconi School of Management in Milan; the Helsinki School of Economics; and Aalto University in Helsinki, Finland.
Last, but certainly not least, Dr. Joy is one of nine faculty members at UBCO among more than 800 researchers across Canada sharing in $101 million in Insight Grants announced by the Social Sciences and Humanities Research Council (SSHRC) of Canada. For the past six years, she has been teaching and conducting research at UBCO.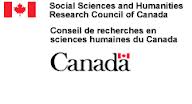 A few weeks before our meeting I came to know Dr. Joy when she served as Master of Ceremonies for a Visiting Speaker Series the Faculty of Management was hosting (and Elaine and I attended). She spoke briefly that evening about her passion of branding and the culture of consumption. My ears perked up. A few days later I sent her an e-mail asking for a friendly get-together at UBCO. Her reply was positive and an invitation was extended. I was heading back to school!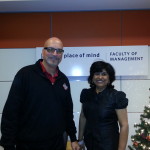 When I met with the Professor (and trained anthropologist) in her fourth-floor office of the FoM building, she had a knee-high pile of papers on the floor near her desk. The stack was 112 exams that needed to be graded. That didn't sound like fun?! Maybe I was a welcomed distraction for her grueling task at hand? I would brand our 60-minute chat-fest as a resounding networking success.

In the classroom, Dr. Joy teaches Undergraduate Courses in Brands, Culture, and Marketing, Consumer Behavior, and Services Marketing (with a focus on tourism). Her Graduate Courses are Brand Management (Ph.D.) and Consumer Culture Theory (Ph.D.). Her research specialties address:  Brand Culture and Brand Experiences, Consumer Behavior, Luxury Brands, High Fashion and Fast Fashion in the People's Republic of China and Hong Kong, Aesthetic Consumption, and Wine Marketing.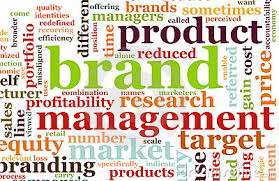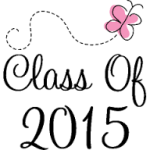 "I love research," said Dr. Joy, whose mother tongue is Malayalam. "When you stop asking questions you stunt yourself and stop growing. I like looking at the continuum of goods and services from art to fashion design to luxury goods to architecture to wine. I'm passionate about art.  And I really like wine."
That same passion extends into the classroom and instructing her young minds on the sweeping reach of integrated marketing communications and influential categories such as branding, consumer behavior, and brand loyalty. Research has shown the marketplace has changed its strategy from selling products and services to selling the consumer an experience.

"Branding starts with the impact of culture on consumption," she added. "Today's companies, at any level, need to be customer-based. They can avoid problems by knowing their customer. The bigger and well-known companies never used to think of the customer and basically ignored them. Technology and social media are tools that have helped change those attitudes. Now it's imperative to know the customer and inspire them to experience the brand and want to be part of it. Better consumer experiences will lead to better success."
Dr. Joy also wants her young minds to be successful when they move from campus life to the business sector. When asked about "the next steps" for many of her students, she stated that a good number of them could end up working for high-tech companies, banks, the media, product manufacturers, or going to graduate school. Job opportunities could vary from operations research, brand analysts, brand managers, and customer service.
In a few months when I'm looking for job opportunities, I may call on Dr. Joy as a reference and resource. She might have some timely advice for getting the right people to experience my brand and want me to be a part of their company.
Based on her six years of UBCO teaching – here are six questions for Dr. Joy:
1.  You've been a teaching professor for a long time – what do you like most about the job, and why?
I see myself as an artist. While artists do not necessarily identify the needs of consumers before they create art, they have felt the pulse of the community and they understand people very well. If their work is recognized locally and globally (generating both positive and negative reactions) it is because they have touched a nerve – something of great importance to the community.
My love of teaching begins with a deep understanding of myself and what I do as a teacher. I am happiest when I can inspire students to ask the right questions, the answers to which are not so apparent. I hope to inspire, facilitate, and help co-create. But I also need to have foresight; to be able to anticipate changes in our society and to prepare young minds to be at the forefront of these transformations, both shaping them and being shaped by them.
I believe it was Sir Isaac Newton who said: "If I saw further, it is because I stood on giant shoulders." I was very inspired by great teachers at various stages of my life. I also come from a long line of educators on both sides of the family.
2.  Can you remember the first college class you ever taught, where was it, and how did you feel the night before?
Although as a doctoral student I was a teaching assistant, I did not have an opportunity to teach a course. The first time was at Concordia University in Montreal, where I was a part-time instructor in a course at the Simone de Beauvoir Institute. Every instructor and almost every student I met there was an ardent feminist and I was just getting my feet wet.
I taught a course called "Understanding the Role and Status of Women from a Cross-Cultural Perspective" – a very inter-disciplinary course. I did an "all-nighter" preparing for the first lecture (there were 13 weeks of lectures) and was terrified of what these knowledgeable and talented students would think or say. After the first hour or so, I realized we were having a great conversation. It was eye-opener to all of us – how gender is defined in different cultures and at various times. I knew then that I loved teaching!
3.  What have you learned over the years about your students, what to expect from them, and how to better communicate with them?
Each year brings in new faces and fresh minds. Connecting with them and helping lay the roadmap in the first few weeks of the semester is crucial. Overall, it is a mutual and intimate journey – I am still in touch with a number of students after all these years.
My graduate students have been a great source of inspiration to me. I have three who are currently working on topics that are dear to my heart. One is working on luxury-brand consumption in India and the other two are working on different aspects of the wine industry here in the Okanagan. Every time I have a conversation with them about their work, I come away charged and excited about my own research.
4.  Can you tell us about a funny or memorable experience you've had with a student over the years?
I had taught marketing courses in Hong Kong on a sabbatical leave in 1998. It was a wonderful experience and one of my young undergraduate students was inspired and saw an opportunity to work with luxury brands and started her own consulting company. She has been advising luxury-brand companies on how to grow and expand their operations in the PRC. We remain in touch and she helps me in my research on luxury consumption in China today.
5.  When you were growing up in India – what kind of career or lifestyle did you dream about, and why?
My parents wanted each of us to be stars in our respective fields. My oldest sister is an established medical doctor in England. My brother trained as a commercial pilot, and my younger sister is a stellar teacher. I wanted to do my Ph.D. in anthropology and became a university professor. Clearly, I straddle several disciplines and have taught on many continents. My dreams have come true………..although I have many more dreams!
6.  What are your hobbies outside of the classroom and research lab?
I read voraciously and am passionate about movies. Currently, I am improving my knowledge of my mother tongue by watching movies made in the province (Kerala) I come from. In the process, I have seen an opportunity to expand my research on luxury brands in India by doing an ethnographic study of these movies. This will be expanded to include Bollywood movies as well. I sort of stumble onto research topics while I do what I am passionate about! It's a great life!