An American in Kelowna – Getting to Know Twin Creek Media and its Wealth of Core Competencies
An American in Kelowna – Getting to Know Twin Creek Media and its Wealth of Core Competencies
I recently had a chance to sit down with James Shaw (Creative Director/Partner) and Christina Van (Art Director/Partner) at Twin Creek Media.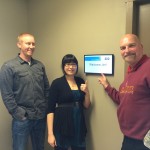 This Kelowna-based integrated marketing agency celebrated its 10-year anniversary in October 2014. Kudos to founder James for creatively crafting his digital-era version of the Mad Men experience.
Twin Creek Media's structure and output is nothing like the ad agency business I grew up with. What seems like a bazillion years ago, my first agency job was in the mail room at McCann-Erickson in Los Angeles. Print and broadcast were the mainstay media outlets. No one had a desktop or fax machine. ESPN was not yet on the map. I remember pushing around shopping carts full of magazines/newspapers and filling the in-boxes of besieged media buyers.
Those dinosaur days are fossil-fuel memories. TCM is lean and mean for a cornucopia of local and international clients. Copywriter Jim posed a few biz-related questions:
Where did the name Twin Creek Media (TCM) come from?
James:  Twin Creek Place is the street I've lived on in since 2004. When I started the agency that same year, I liked the name and thought it represented the adventurous and outdoorsy Kelowna lifestyle. It turned out to be a valuable branding lesson. Twin Creek Media was easy to say on the phone and easy to spell. Name recognition was something I messed up previously with a company started with friends called "Mediaruption", which no one ever spelled or pronounced correctly. With Twin Creek Media, I knew the name would be a strength, not a weakness!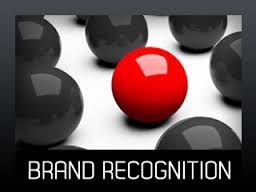 What was James Shaw's vision for TCM back on Day One?
James:  Survival. Paying the mortgage. I basically went against my own will because I didn't want to be an entrepreneur and didn't like sales. On the other hand, I couldn't survive on an entry level graphic/web design job at $10 per hour. I had a family and bills, so reluctantly I ventured out on my own straight out of school.  Failure was not an option. My early vision was focused on becoming a great resource for small companies needing graphic design and website design.
From those early days – how has the marketing/agency/media business changed and how has TCM adapted to those changes?
James:  Ten years ago, clients were ordering off the menu, so to speak. Do you want a fresh logo with a side of fries (business cards)? Same with photography, videos, and websites. We've become a full-service marketing agency with a wealth of core competencies. In many cases, we become the client's marketing department. We ask the right questions and delve into strategic planning, tactics, execution, promotion, and target audiences. Building long-term partnerships is what works best. We prove our value by setting up measurement processes. Clients get excited when a $10,000 investment in marketing produces $80,000 in new sales! We also stay away from dinosaur marketing agency practices like retainers, billing by the minute, marking up media buys, and "yet another re-branding exercise just because"… by the way, I hate the show Mad Men. Today's clients value transparency and honesty.
From those early days – how have clients and their needs changed and how has TCM adapted to those changes?
James:  Our clients are larger companies now and require more sophistication. They're looking for a mix of digital and traditional marketing expertise…..someone that understands the big picture. It's no longer "ordering from a menu". We now build the strategy, then create the missing tools (like website, print materials, and sales tools), and usually continue to work with clients by managing monthly campaigns to help reach their business goals. Measuring results allows us to improve bang-for-buck even more.  We are truly a 5-to-12-person marketing department that a company can just "plug-in" overnight.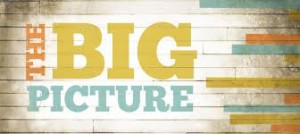 How many full-time employees does TCM have? Does TCM utilize an extensive roster of part-timers, interns, and consultants….and why?
James:  We have zero employees, three managing partners, and about 12 contractors. We surround ourselves with amazing people who are very talented. Having minimum overhead means we can scale up and scale down on demand. This also means that the managing partners are directly working with every client… we are marketers, designers, programmers, but we're also entrepreneurial business owners. We get what our clients want to do.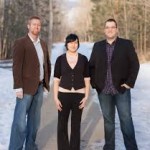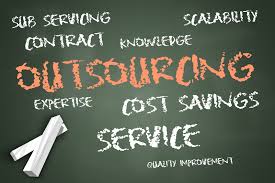 Christina: I'd like to add that we do take guidance from our accountant at BDO (Ken Davidson) when it comes down to certain business decisions and working out tax efficiencies.

The TCM website is awesome – describe its form and functionality?
James:  Our site is in its 4th generation. No one ever gets it right the first time. Every two years we re-design it – right now it's photo-rich, colorful, an easy read, and works well with tablets and mobile devices. It's our main salesperson and best sales tool ever. It's out there shaking hands and making presentations all the time. It doesn't need a desk. It doesn't get sick. It doesn't take vacation. When our clients experience these same sort of results, they view their own website in a completely new light.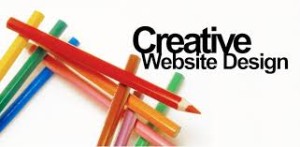 Can you tell us a favorite/lighthearted client story?
James:  About 4-5 years ago we started working with the Greenery Garden Centre (my in-laws are the client). Back then they weren't believers in social media…."MyFace is a waste of time"…. ha, ha! We went into teaching mode and launched a digital strategy that delivered the right message at the right time at the right place. The Garden Centre now has nearly 4,000 fans on Facebook.  Certain flowers sell out in a single day because followers are being reached digitally and reacting en masse. Sometimes we have to curtail specific messaging because the Garden Centre needs time to re-stock. It's a good problem to have. And yes, they are big believers now in the power of social media for business.
What are some of the industry accolades and awards TCM has received?
Christina:  In 2014, we won the Readers' Choice for Best Software Development/Web Design in the Central Okanagan (Okanagan Life Magazine). We were also a 2014 Finalist for Marketer of the Year at the Kelowna Chamber of Commerce's 27th Annual Business Excellence Awards. Last year was also our 4th consecutive year of being a Kelowna Youth Dragon's Den Competition Judge.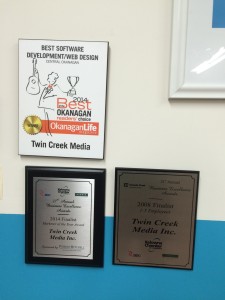 What are TCM's biggest challenges in 2015 and beyond?
Christina:  We are extremely busy, we're thankful for that. But it's a double-edged sword at times. Since we all live in the Okanagan, where there's terrific weather and plenty to do, it comes down to balance and having a life outside of work. We're all still working at developing that balance. Don't get us wrong though, we really enjoy working with our clients and sharing in their success. If we've worked hard, delivered excellent results, and the client is happy, we're happy. It means we're doing things right.